Booking Information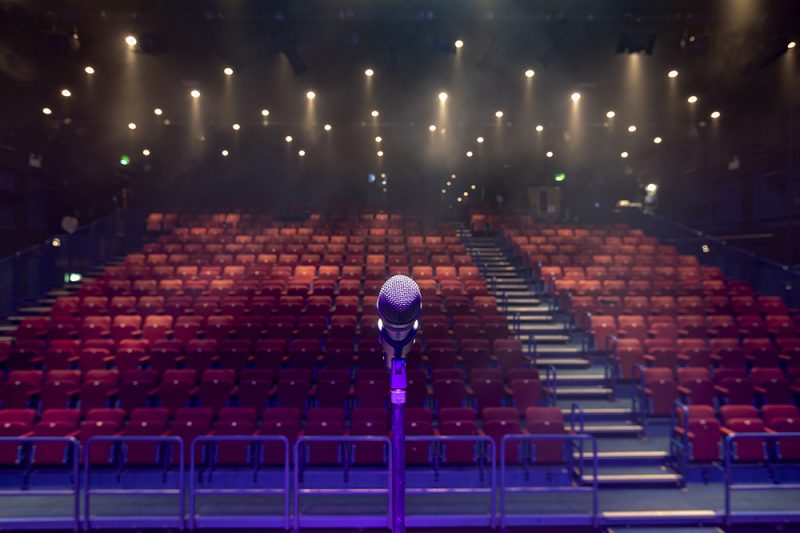 Bookings & Ticket Protection
Wyllyotts promoted shows/films advertised ticket prices are inclusive of a venue levy. This is retained by the venue to sustain and develop our programme.  All tickets are the same price whether booked in person, by phone or online.
If the answerphone is in operation the Box Office is either busy or closed, please leave a message and we will return your call. You may book in person at the Box Office and use either cash or credit/debit card.
We do not accept American Express or Diners.  Tickets cannot be refunded or exchanged after purchase.
Protect Your Tickets
We hope you will be able to attend and enjoy shows you book with us, but we understand that sometimes life gets in the way!
We are pleased to be able to offer a refund protection through our partnership with Booking Protect.  This refund protection will allow you to apply for a full refund on your order, or anyone in your party, be unable to attend due to unforeseen circumstances.
This includes: injury; illness; travel trouble and other unexpected events.  Full details can be found in the terms and conditions.
The option to buy refund protection will be automatically offered at the time of booking.  Please note, the cost is automatically calculated based on the total amount of your order.
Terms and Conditions can be downloaded from our Downloads Tab at the bottom of this page or you can click on the link when you book tickets online.
Contact Us
Babes in Arms
Children under the age of one are not generally admitted to the theatre or cinema other than for family shows and films.
A ticket must be purchased for all Babes in Arms. In most cases this ticket will be discounted or free of charge. Please check at the time of booking.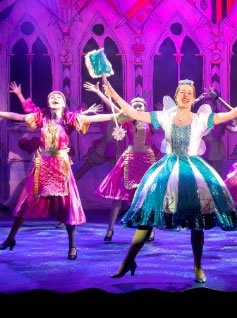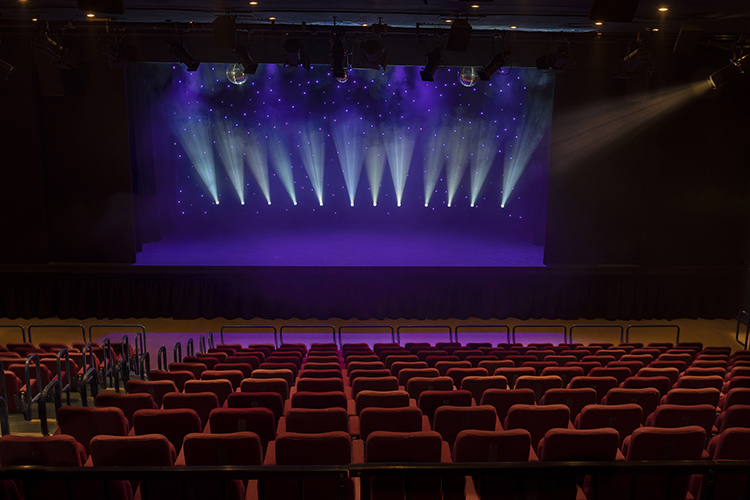 Access Information
Wyllyotts Theatre is committed to enabling all visitors to experience its shows, films and workshops. We recognise the diversity of our community's abilities and needs and, when necessary, accommodations will be made to allow the fullest level of participation possible.
The Theatre provides barrier-free access for visitors using wheelchairs or walking frames. Three accessible parking spaces are available in the adjoining car parks. A valid blue badge permit is required and spaces cannot be reserved. A ramp leads from the parking area to the front door. The entrance is wheelchair accessible and equipped with a power assist door.
All public areas of the Theatre are wheelchair accessible by lift. Wheelchair-accessible toilets are located on the first and second floors.
Spaces for wheelchair users are available in front of the stage and two additional spaces are now provided in the balcony.
An infra-red sensory system has been provided in the theatre for people with hearing impairment. The necessary individual loop for hearing aid users or hearing enhancer can be collected from Box Office. A returnable deposit of £10 is required.
Assistance dogs are welcome; please notify us at the time of booking so we can advise about suitable seating or alternatively the animal can be cared for during performances by prior arrangement.
Please enquire at the time of booking about the use of strobe lighting and pyrotechnics.